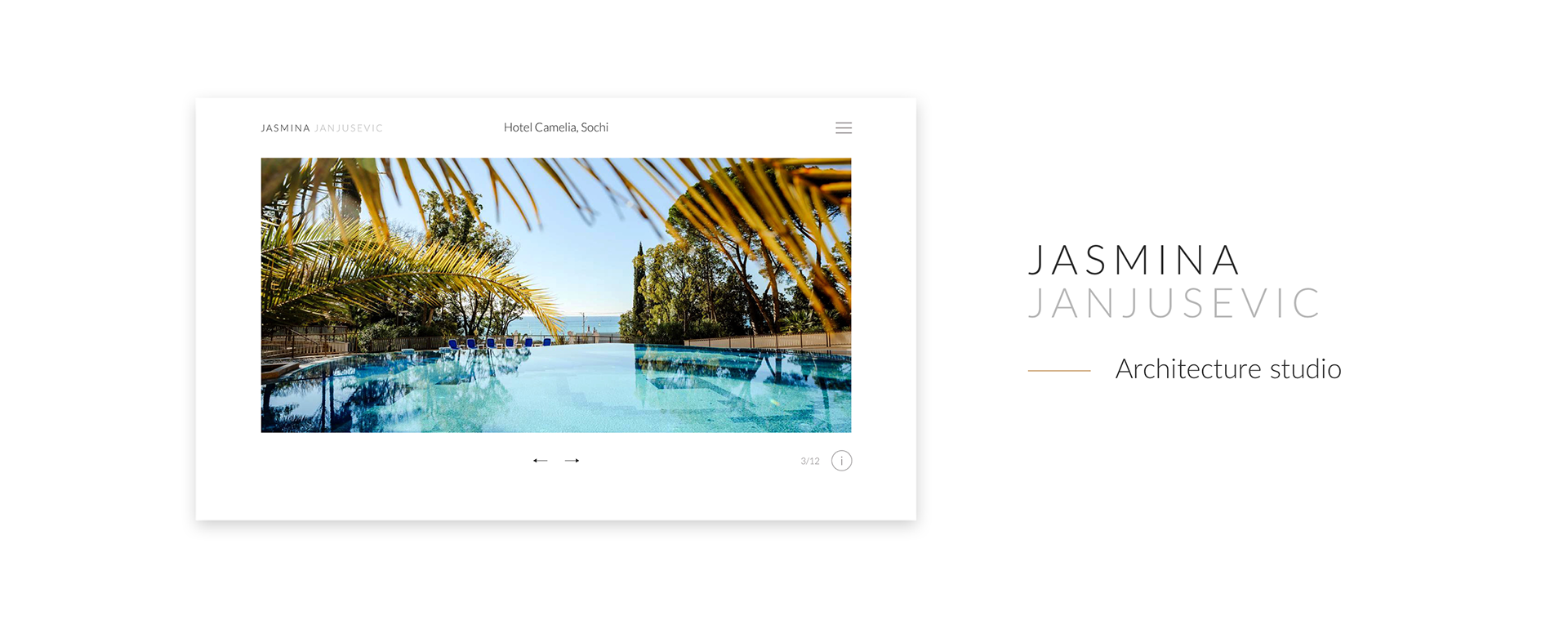 Tiny, but echoes the world
Jasmina Janjusevic is an architecture studio from Belgrade that started small but pushed hard enough to gain a highly respected reputation worldwide. With their sophisticated style and admirable working experience, they got involved in many distinguished projects.


Among others, they created the Olympic Village during the Winter Olympic Games in Sochi, Russia; a pool at the top floor of the luxury hotel, designed in one of the most desirable Russia's resorts.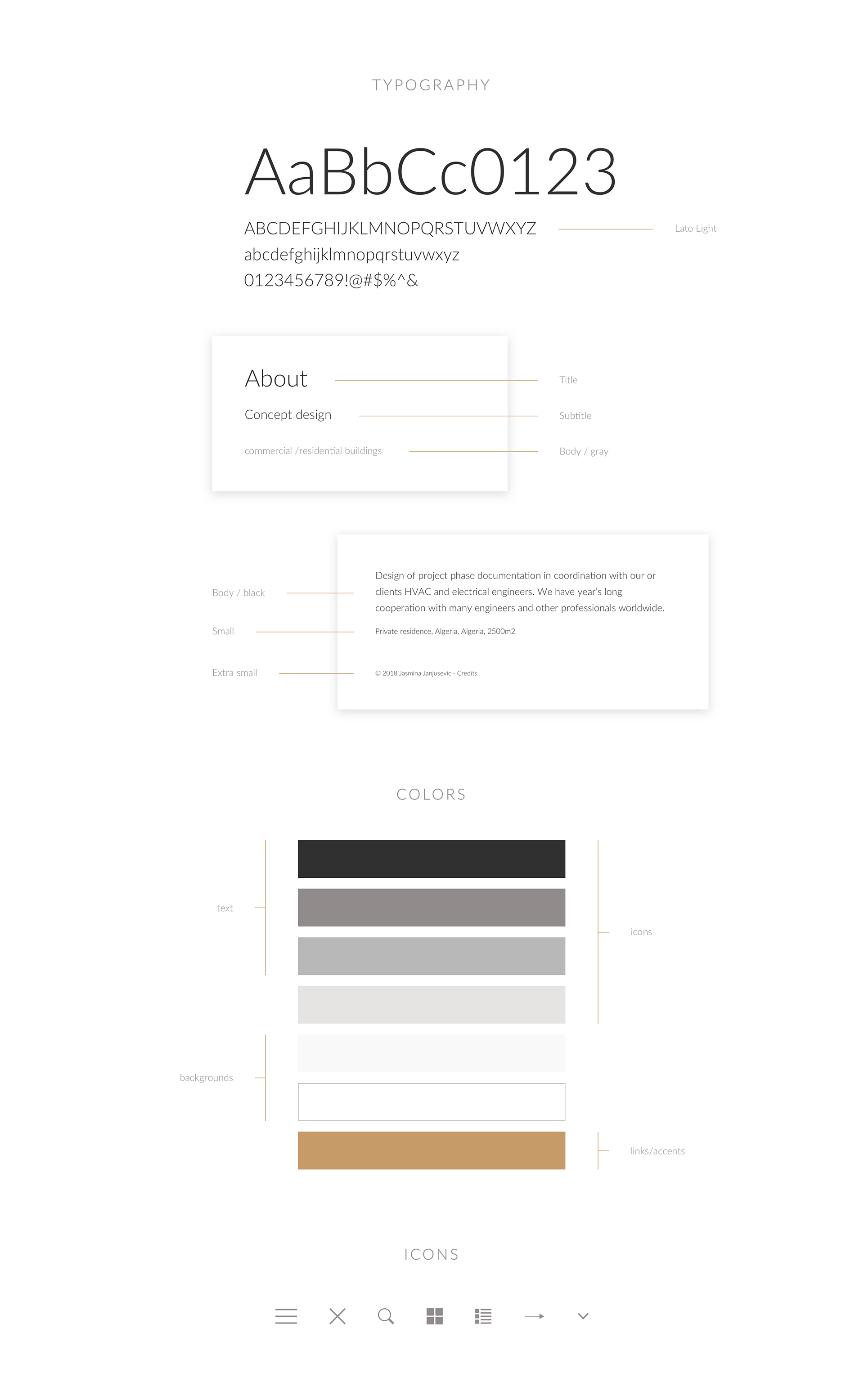 Keeping it distinguished
The concept was to create a refined website that would compliment the studio's business and aesthetical approach while keeping in mind the highest standards of their craft. 
I used minimal design to make their work stand out. The focus was on the images - I chose a lot of negative space to allow them to breathe. The use of fewer colors intends to favor the studio's sophisticated aesthetics. Typography is light and elegant.