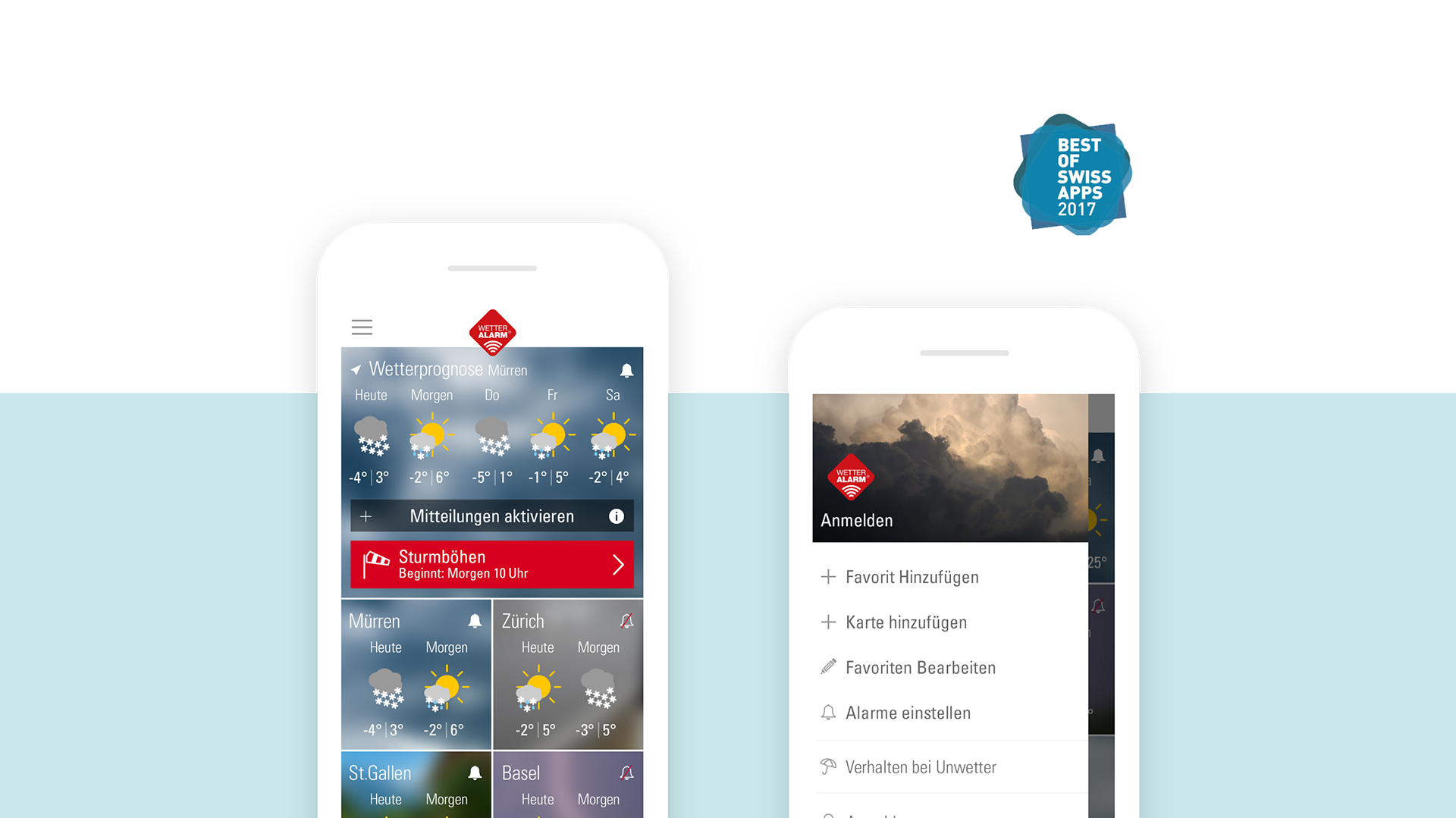 Going a step further
Wetter Alarm is not just a regular weather app. It offers numerous advanced options and makes life easier and safer for the people on the move (e.g., hikers, mountaineers, farmers). Users can set personal alarms, and consult storm and thunder/flood maps, precipitation radar, and safety regulation tips.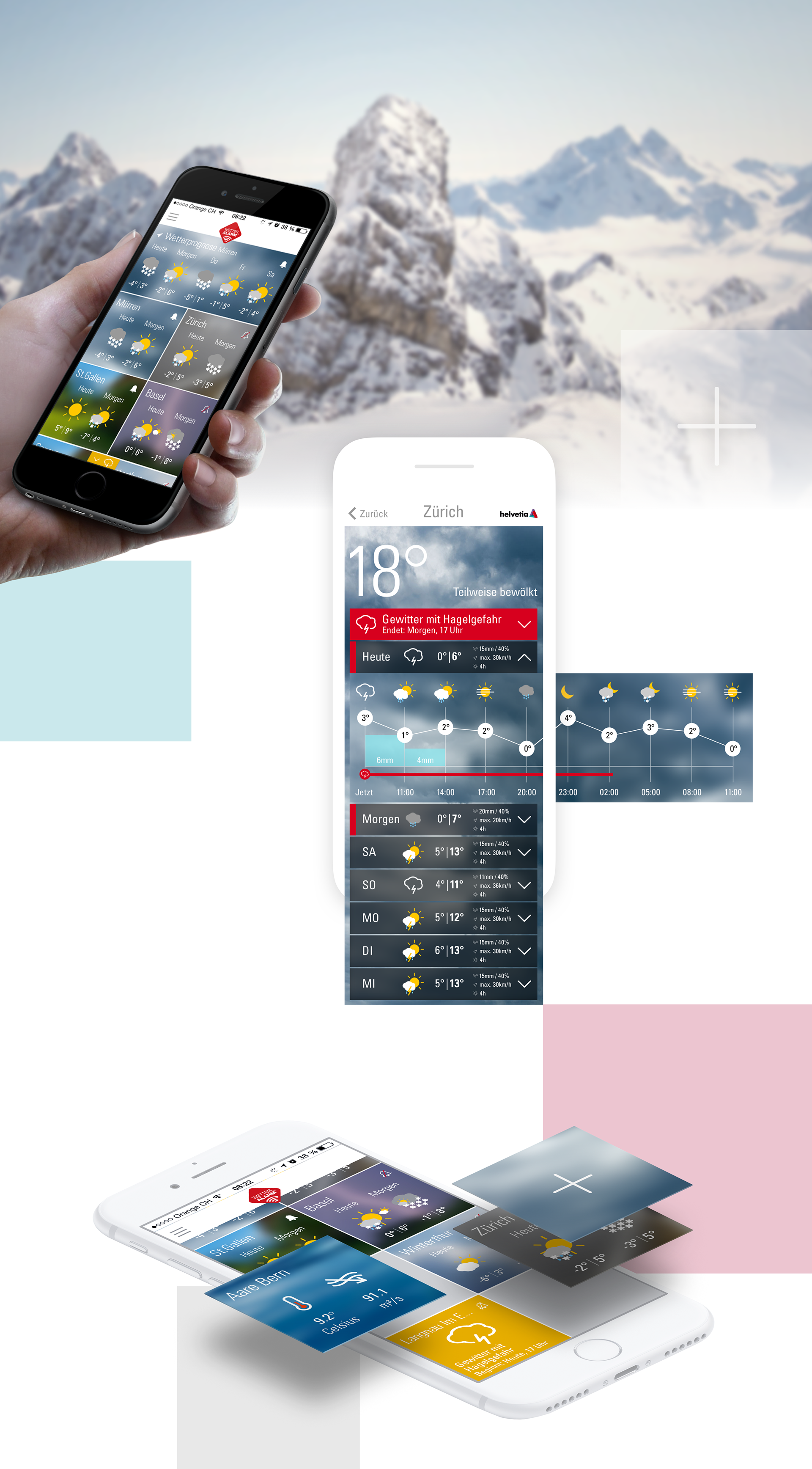 A top-notch user experience 
I redesigned the app to be easier to use and more suitable for further development. Tiles came as a logical solution. The bigger touchpoints guarantee quick use in extraordinary situations. The foundation is applicable and fully adaptable. The users can intuitively rearrange and prioritize the content by simply adding or removing the tiles. 
Alerts are in strong, vibrant colors to create an atmosphere of urge. Large blurry background images give a hint about the expected weather.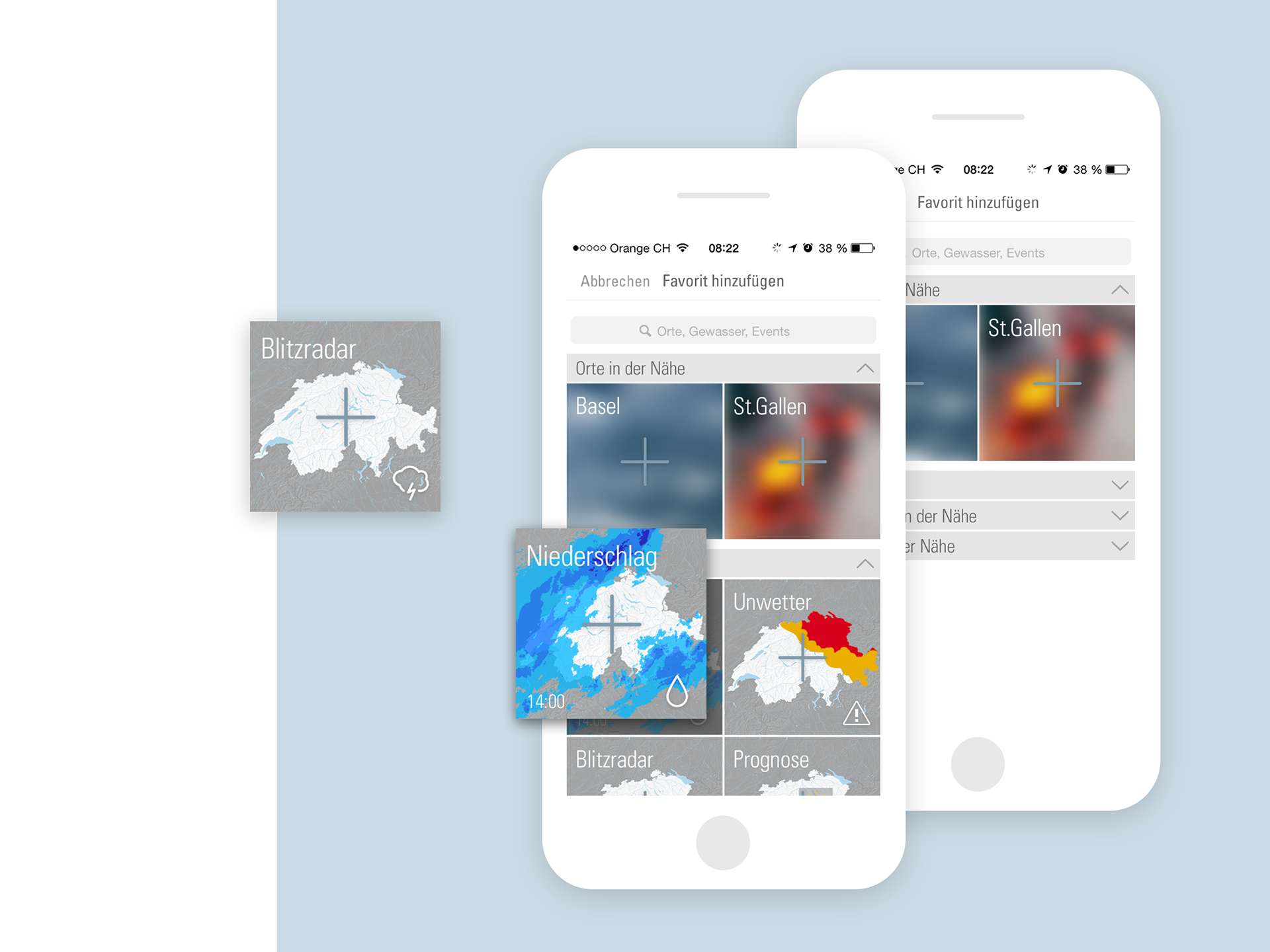 Contemplating the details 
A thorough study of user's needs and careful planning of each step in the design has guaranteed today's success of the app.