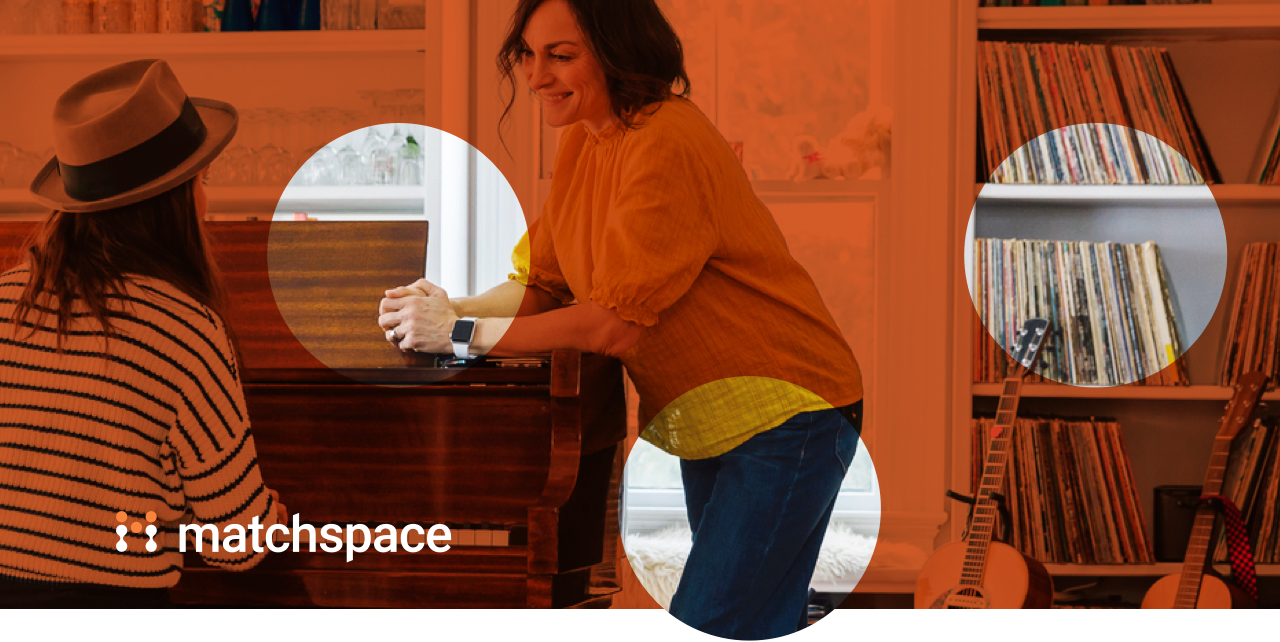 Why bother asking questions?
Before we did anything else, we started asking questions. A bunch of them.
First of all, who are we making this for? Why would people like to use a platform like this? What are the most common instruments one might want to learn to play in Switzerland? And the list goes on.
We figured there are two main groups we'd like to address:
1. Music teachers
2. Students and/ or their parents
We started creating the content and developing visual design based on the potential concerns the users might have when landing on the website:
How does the platform work? What can I find here? Is this the right place for me?
Who are these teachers? Can I trust them?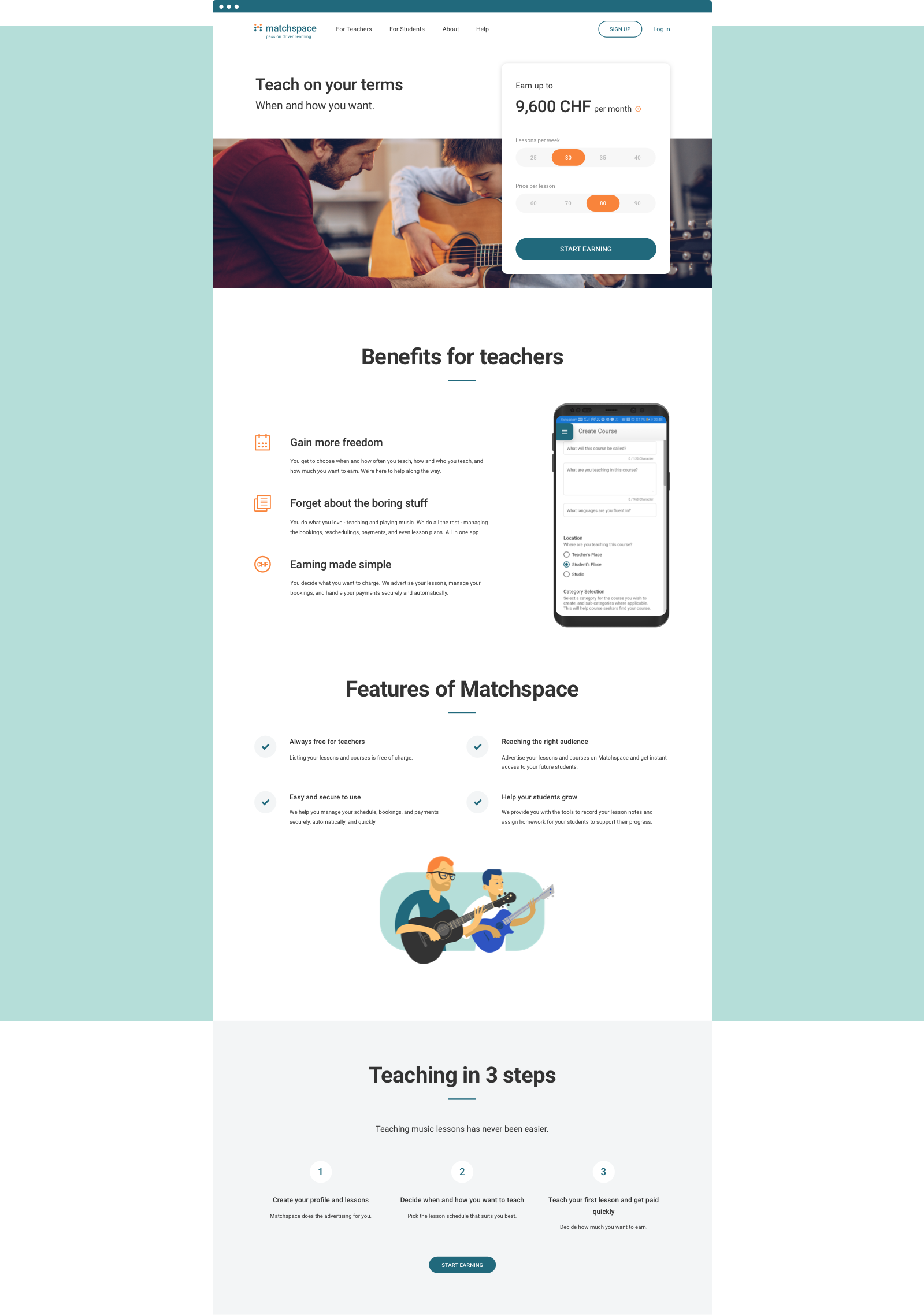 We learned that the music teachers are mostly artistic people who don't want to be bothered with bureaucracy. They'd rather enjoy the freewheeling lifestyle that the job allows them. That's what we targeted with the copy.
Personal connection is an imperative segment for both targeted groups. So we carefully picked the emotional photographs that represent teacher-student interactions for the first level of visuals – home page and hero images.
To create a more cohesive visual language, we designed stylish illustrations that follow brand colors.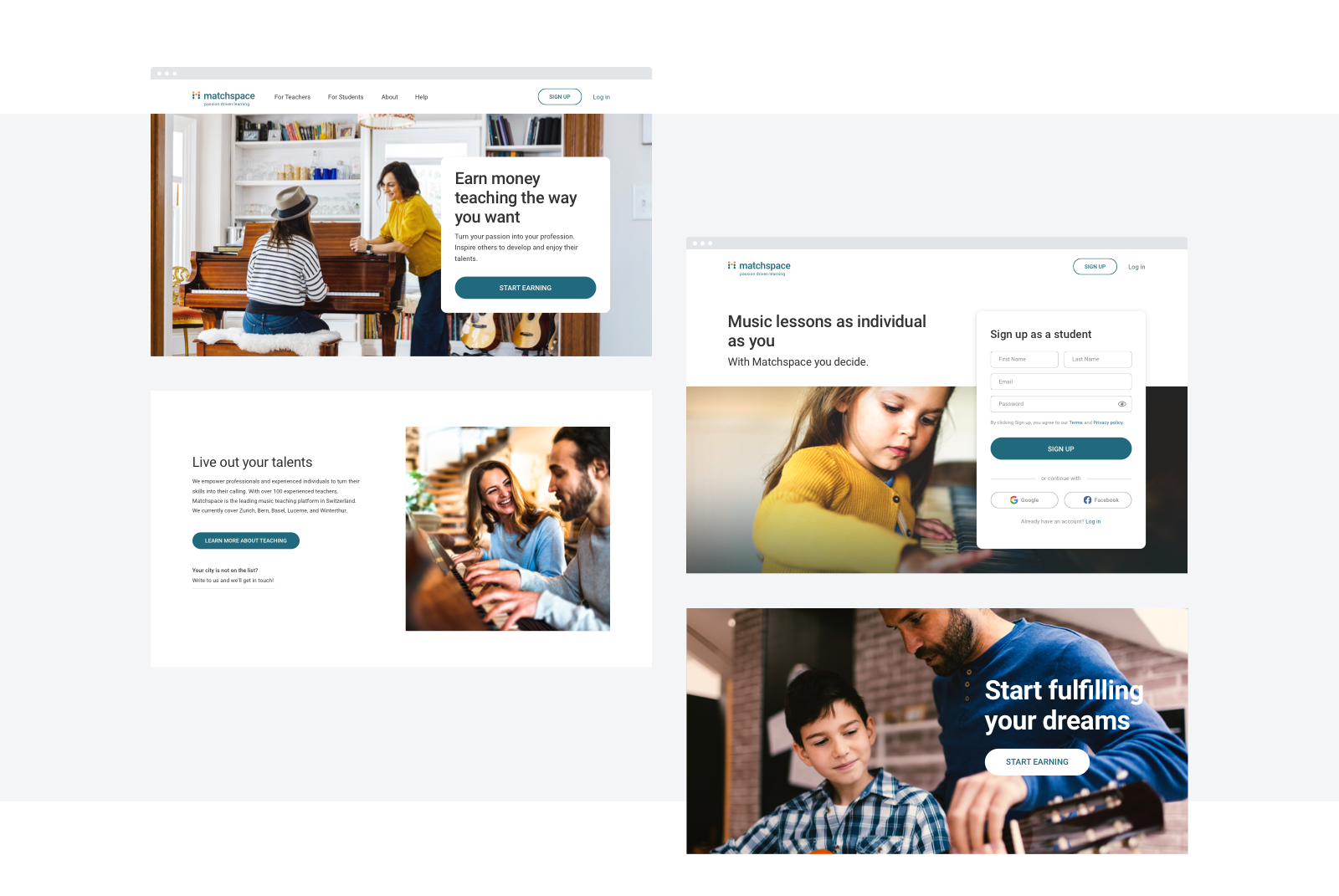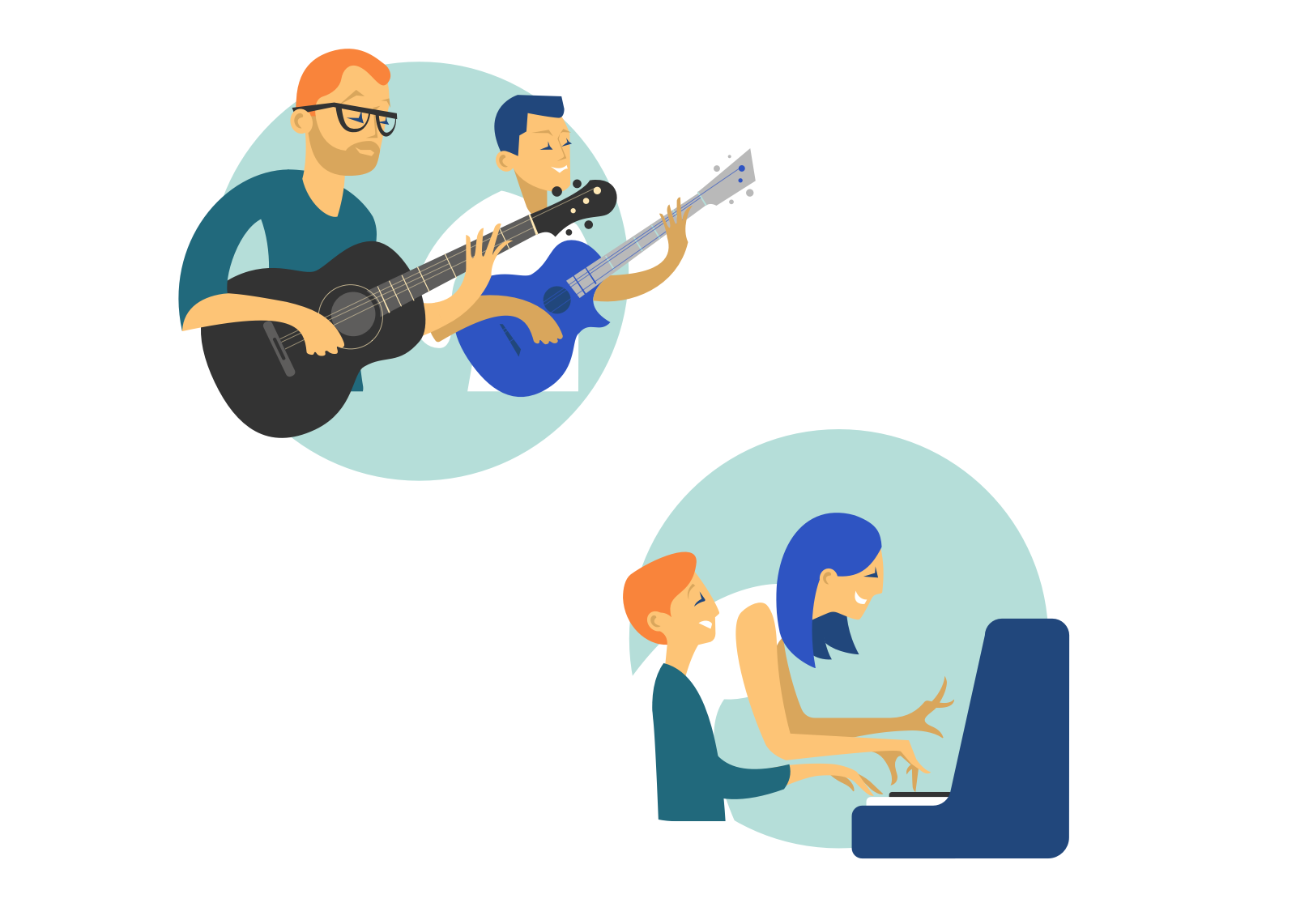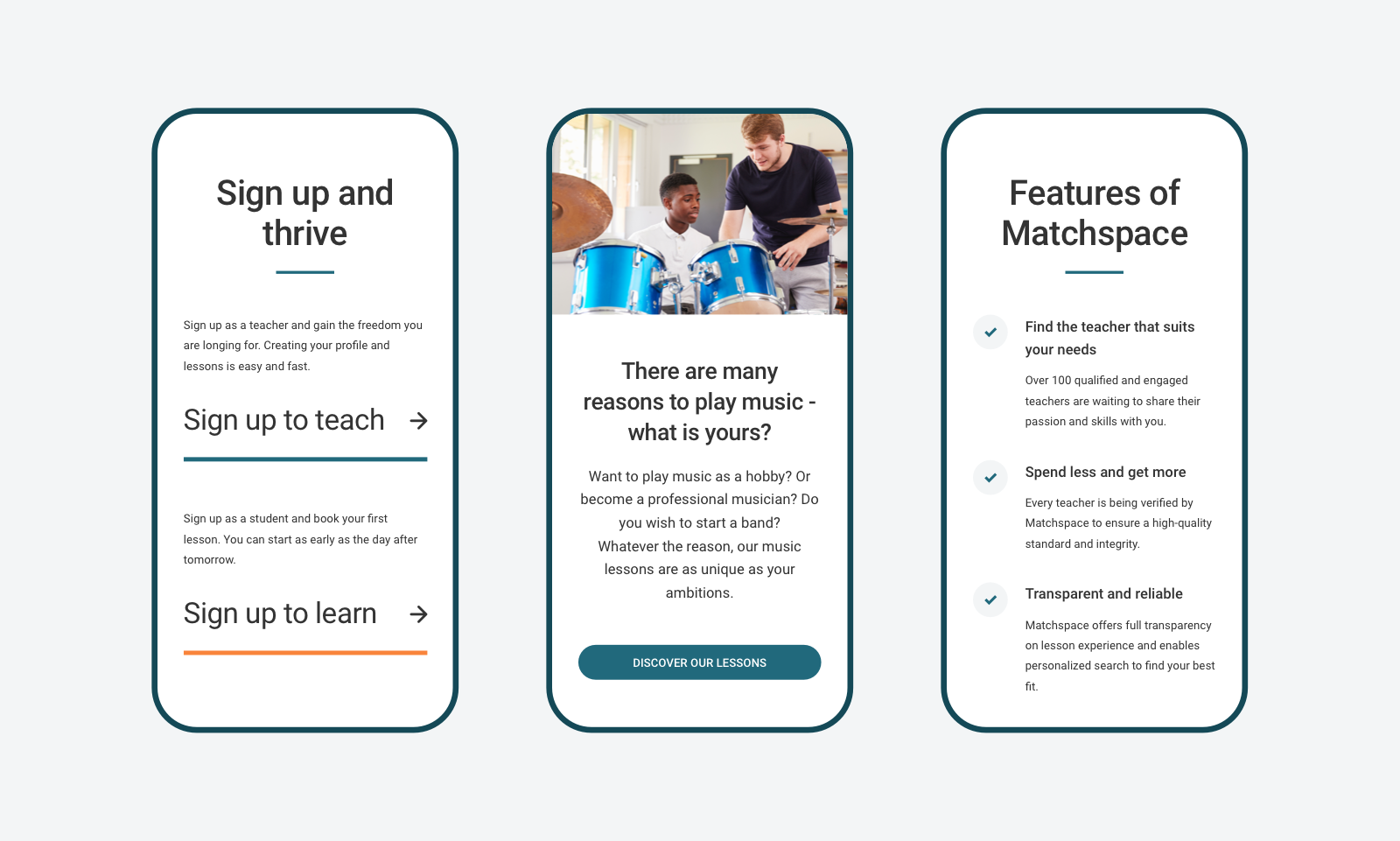 Using wireframes right from the start guaranteed us that we're on the same page with the client throughout the process.

We could easily update the design in the discovery stage, which saved us a lot of time.

Quick iterations based on the client's feedback allowed us to stay efficient and keep the flow going.
Increasing authenticity
Since the app already existed, we inherited the most basic elements - logo, colors, and typography. We examined the basics and leveled them up. 
With a few tweaks, we significantly improved the logo's readability and made it more catchy.
- The symbol divides the name into two parts, which makes it harder to process.  
- The slogan is positioned too close to the logotype. 
- When used in smaller sizes, the slogan becomes illegible.
- Separate the symbol from the typography. Replace it in front, bottom aligned. 
- Merge two words into one.
- Separate the slogan from the name.  
- Enlarge the letter spacing in the slogan.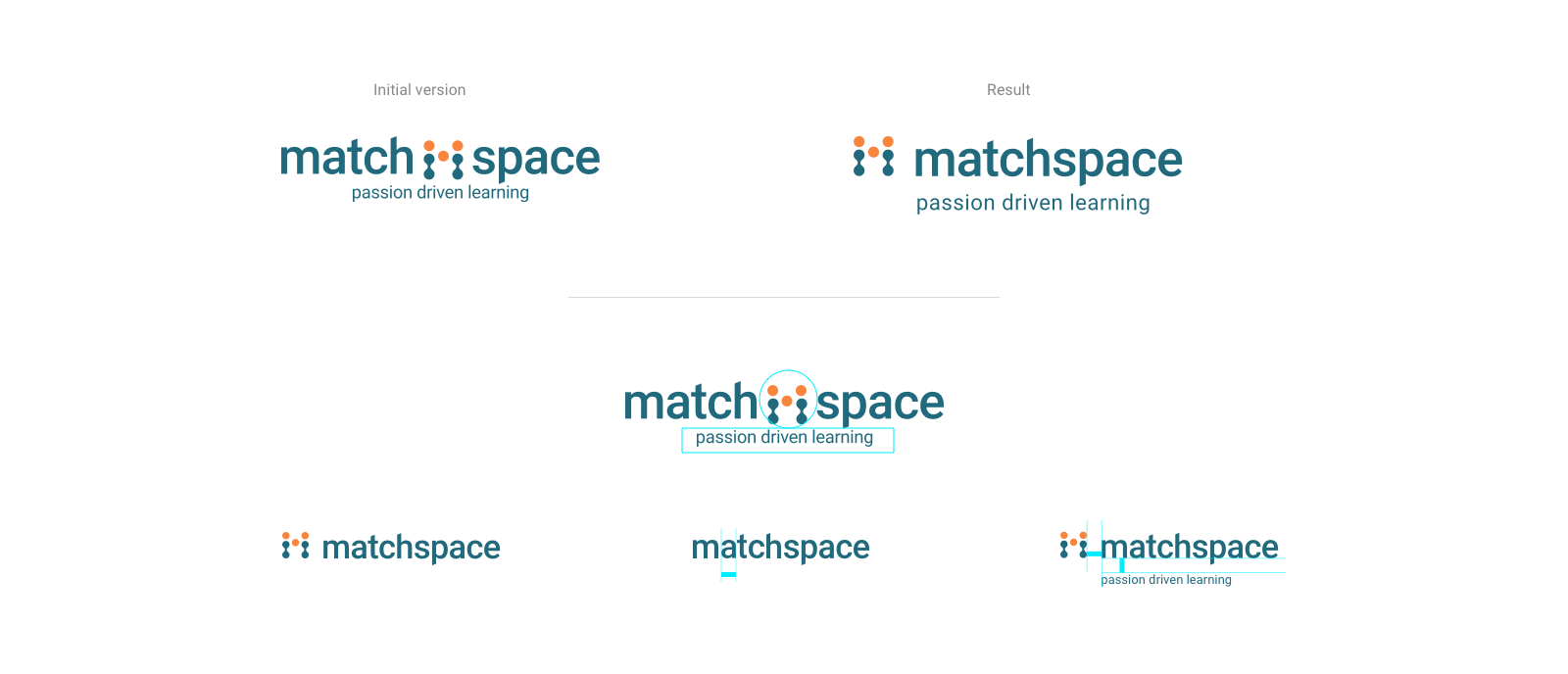 Building a longlasting system, rather than just the website pages