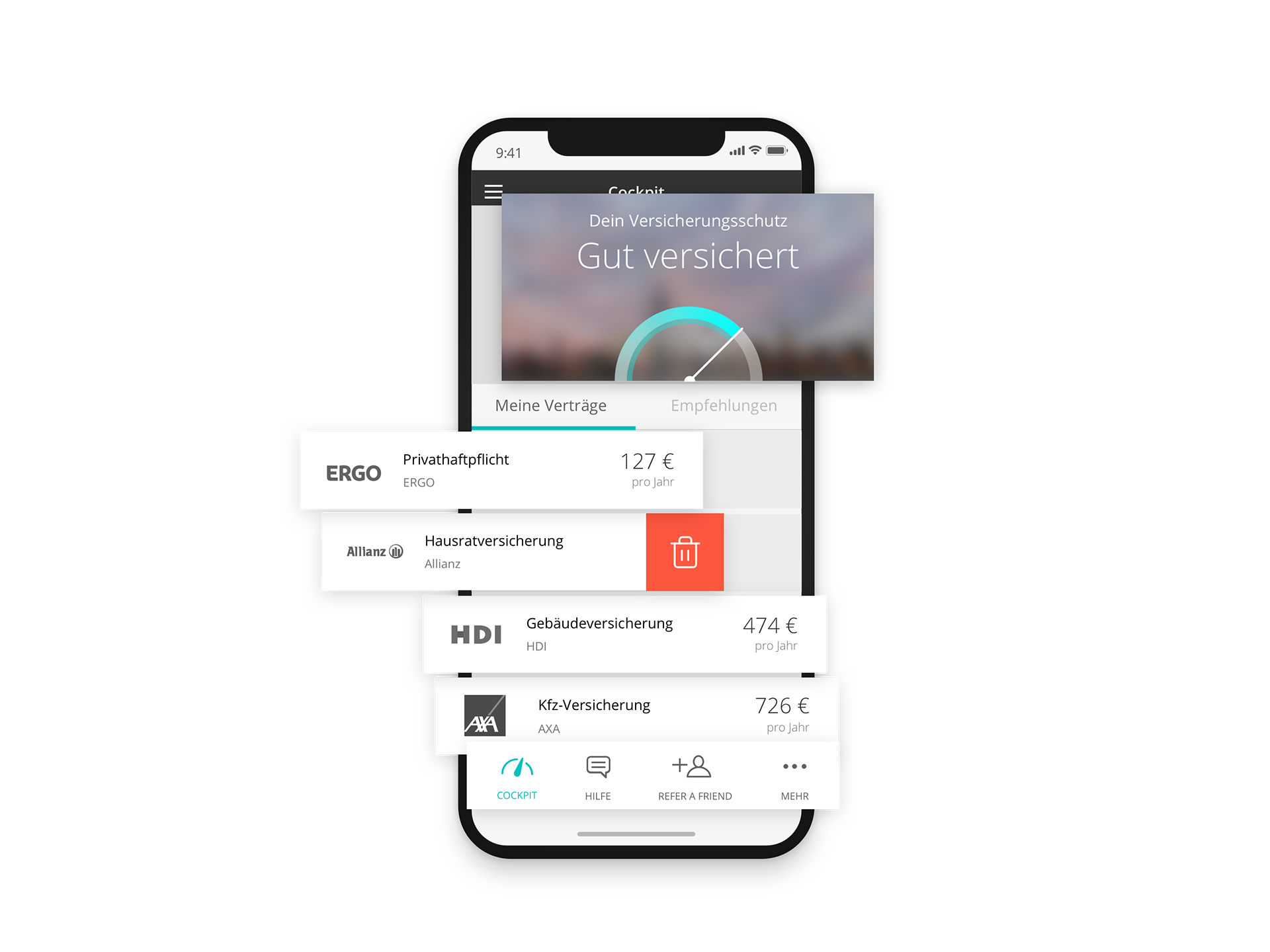 The goal was clear - to create number one digital insurance app in highly competitive market. I was learning a lot, but the most important thing I've learned - Germans love insurances.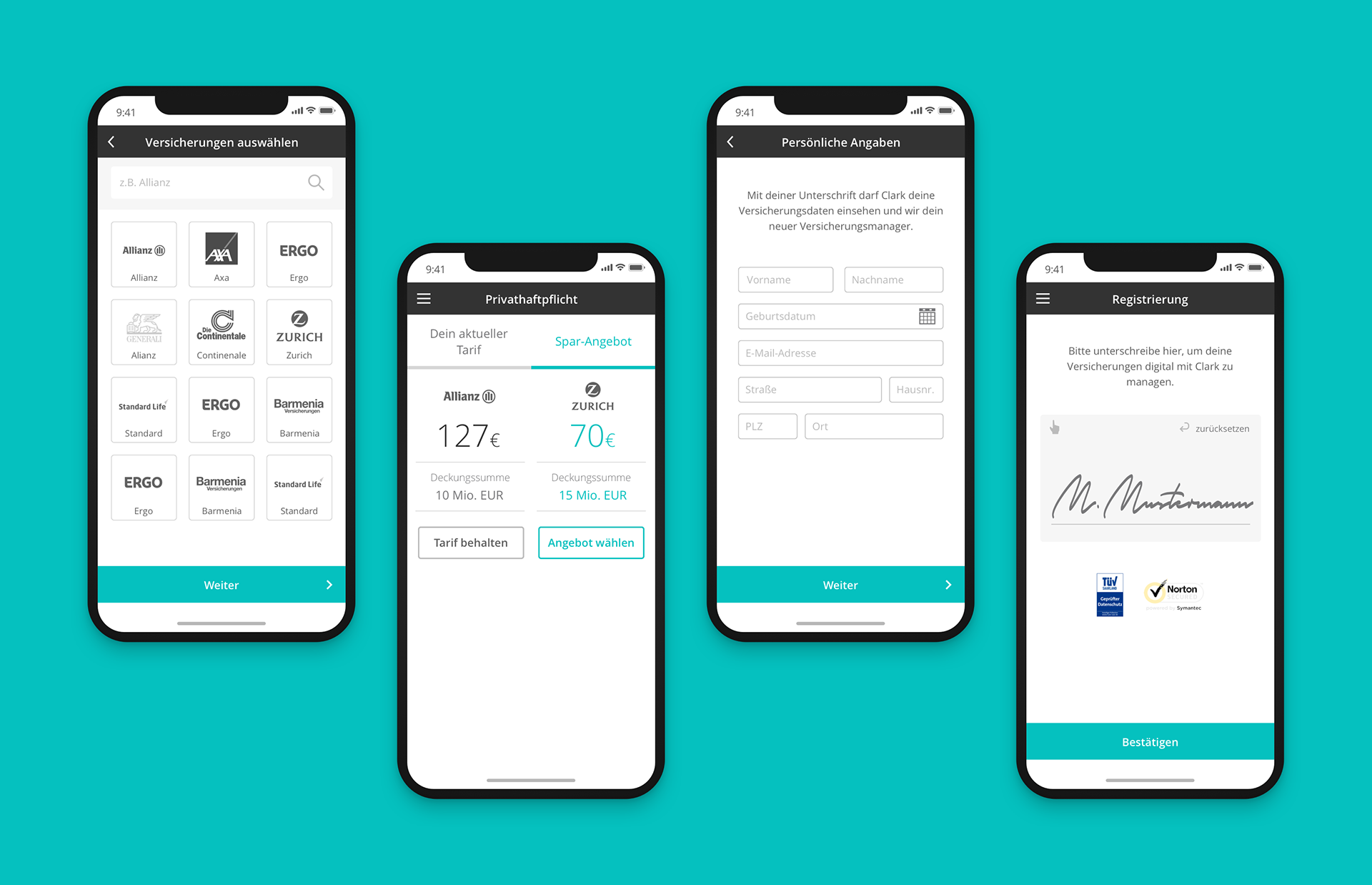 Who, why, when and how?
I was starting almost each discussion with these questions, thus I desperately wanted to learn more about the users. Their habits, pre-knowledge and under what circumstances are they using the app. It led to creating the personas which were the basics for the wireframes, prototypes and all the future designs.
Due to new requests which were coming in very often, the pile of the screens was getting bigger and some broken design started appearing. To fix that and to provide the consistency, I've created design pattern library. For the web and both mobile iOS and Android. It was also fun playing around with the chatbot and making it as smooth as possible.
I had almost instant validation of the design, since we were frequently conducting user testings (at least as much as my German knowledge skills allowed me). I was listening and observing and based on this - reshaping the design. Over and over again.
Awesome and hard
My definition of startup in 3 words. We worked in quite intensive agile mode in one week sprints. Cool thing was - the results were clearly visible, though. Number of users, investors and the team was constantly growing. If you have every been a part of the starup - you know the shit: pizza, beer, deliver, deliver and deliver.